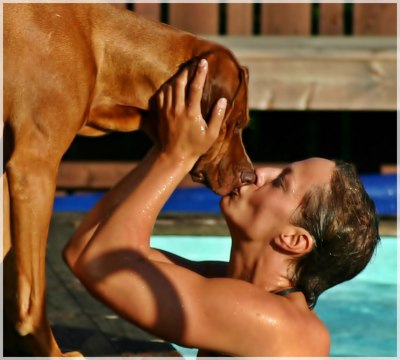 Agria har en bildtävling....och jag har lämnat in en bild som jag tog förra sommaren på min syster och hennes Elmer när de pusas poolside!
Gå in och rösta!! Agrias bildtävling
We are compiting in Agrias photo competition for best photo with a human and its animal!
I have entered a photo I took of my sister Emelie and her Elmer last summer!
If you can understand some swedish or is a bit stubborn....vote for us here: Agrias photo competition
Kommentera gärna inlägget: