Diamondridge Rio De Janeiro
"Boris"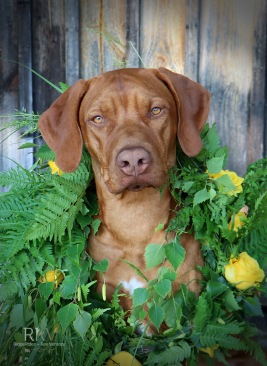 DOB: 2018-12-22
Reg.no: SE29357/2018

Height: 70 cm
Weight: 40,5 kg (16 months)
HD: A/B
ED: 0
Dental status: Correct bite, all teeth present.

JME: Clear * **
EOAD: High Confidence Clear*
DM: N/N **
Hemophilia B: Not carrier **
D-locus: D/D **
R/R

*Trough parantege.
**Tested Laboklin june 2020

Breeder: Kelvin & Lindsey Barnes/Diamondridge kennel, UK
Breeding rights: RidgeRules & Rex Ventors kennel


In july 2017 I went together with Veronica (Rex Ventors kennel) to the Uk for a visit to meet some of the lovely RV dogs living there or closely related. For example CH Nyassa Adam and Nyassa Everlasting Evie.
Offcourse we ended up visiting a clubshow where we had great fun both showing aswell as having the chance to look at dogs that we only seen in photos.
Suddenly she appeared - a lovely, sweet dark livernose bitch - "Rio". Sometimes you see a dog that you instantly just fall in love with. After a few kisses my mind was set - I had to have a puppy by this girl and Veronica was as interested! As it turned out "Rio" - aka Xalon Of Malabo APD at Diamondrige was an import from Brazil and her pedigree contains many impressive dogs!
We kept in contact with Lindsey Barnes at Diamondrige Kennels and at last in december 2018 a litter was born where another of my favourite dogs had been used as sire - Ch Diamondridge Da Vinci. In his pedigree I can find so many of my favourites....Nyassa Adam, Rex Ventors Farrah, Ikimba Waitamu and his son Villegedogs Hottopic, Tolasanas Sitanka, Aslan´s Dolly etc etc.
In the litter there where two correct livernosed boys.....We welcome "Boris"!
He will spend his life with my sister and her partrner Olof and offcourse two 4-legged family members: Rex Ventors Oakley and RidgeRules Hidden Treasure.