SE VCH
Ave Caesar Your Fame and Fortune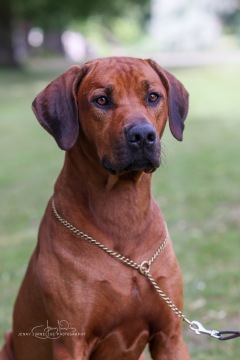 DOB: 2018-06-01
Reg.no: SE38610/2018

Height: 68 cm
Weight: 46 kg
HD: B
ED: 0
Dental status: Correct bite and full dentation.

JME: Clear*
DM: Clear*
Hemophilia B: Clear*
Blue Dilute: Clear*
*Trough parantege.

BPH: Yes (Swedish Behaviour Test/Desciption)

Approved apptitude test june 2019!

Winner of three CAC from junior class!

Breeder: Willy & Elena Johansson/Kennel Ave Caesar
Breeding rights: RidgeRules & Ulrika Stiernblad/Lionridges

Henry lives with Ulrika, her husband Henrik, their two daughters and 4-legged family "Scion".
We have high hopes for this energetic and sweet boy!
I`ve always loved his father Ave Caesar Drive I Am Your To Keep aka Royce, who is a gorgeous livernose male. Henrys mother is a russian beaty whom I came across when my friend, Veronica Thorén, was invited to judge a show in Moscow in 2016. "Sandy" was her BISS and her brother the BOS at that show. So when the chance came to be a part of a puppy from this comniation, I just couldnt resist!

More info about "Royce" HERE.
More info about the litter and "Sandy" HERE.