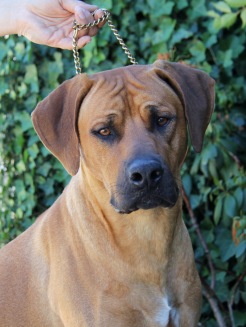 DOB: 2016-11-06

Height: 70 cm
Weight: 46 kg
HD: A
ED: 0
Teeth & bite: Correct and full set.
BPH: Yes
DM: Not carrier

Breeder: Dale Blinco & Micke Goulding/Riginal Ridgebacks
Breeding rights: Kennel RidgeRules in coolaboration with Veronica Thorén/Rex Ventors Kennel.
Stays with Nina Ludwig and family in Stockholm - Thank you so much Nina for taking in Ziggy!

Born in a litter of 10 pups, 5 boys (1 ridgeless brown nose) and 5 girls (2 brown nose).
Welcome Ziggy!

We are so glad to have the chance to bring this gem to Sweden and the possibility to have his pedigree avilble for our future breeding program. The biggest thank you to Dale & Mick at Riginal Ridgebacks for trusting us enough to part with this lovely boy. Offcourse Ziggys human grandmother on this side of the world has had a great part in this being possible - biggest warm hugh to Veronica Thorén/Rex Ventors Kennel!

Hopefully Ziggys dna carries the qualities of his ancestors going back to my first ridgeback Multi Ch Rex Ventors Akeron being his mothers great great grandfather :) He has already proven to be a superlaidback, sweet and friendly boy who took on the challange of travelling all that way and come ot of the cage with a wagging tail and a smile!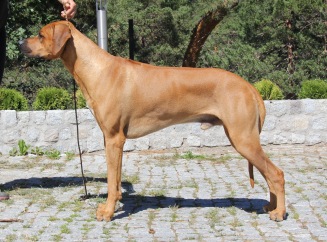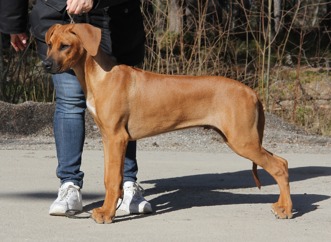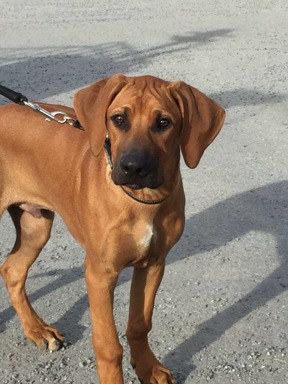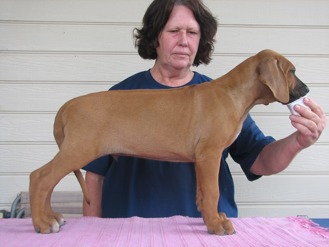 Gr Ch Riginal Do U Get Excited ET
Tatto´s Rhuben's Van Rooyen
Djungelkattens Imbue Ridged Isak
Loustigens Dancing Nelson
Kiburi-Mwana
Marsabit Mdanzi
Djungelkattens Cachet Ridged Cobra
Marsabit Melikora
Djungelkattens Adorable
Ridged Alfa
Tatoo´s Primavera
Maridadis Ego Gubben
Gunthwaite Arrogance
Maridadis Comes To Us Pendadottir
Djungelkattens
Big Box Basenji
Marsabit Melikora
Loustigens Golden Janna
Aust Gr Ch
Riginal Patience
E.T ROM
Aust Gr Ch Bearstar Doulen Ko E.T ROM
Aust Gr Ch
Bearstar Ko
CD ROM
Eilack Apollo
Aust Ch
Ujamaa Ceres
Aust Gr Ch
Bearstar Chilean Willow ROM
Aust Ch Veldthund Sabre E.T
Aust Ch Bearstar Itchycoo Park
Aust Ch
Jamaidenlee Shambani E.T
Chisinga Call Othewild
Kirafiki Hisani
Amashutu Alysia
Bubezi Cleondinosedestin
Rysridge Zulu Legend
Cleondinos Catalina

Ch
Riginal Night Moves
MBISS RUBISS Gr Ch
Rex Ventors Rare Edition ET
SE Ch
African Hunter´s Amazing Baskerville
RidgeBow´s Hogan Heart Of Akeron
Rex Ventors Akeron
Lövfällan's Quid Pro Quo
Karyamba´s Bonnie
Athos Anashinda
Mankoya's Beatrice
SE Ch Rex Ventors Limited Edition
Nord JV-03 SE Ch SV-06 Rex Ventors Hero To Evergrace
Chipangali´s Kadani
Rex Ventors Daquila
Nyassa Legacy
Rex Ventors Beks
Kwekwe Kula of Nyassa
RUBIS BISS Grand Ch Riginal SV
Harley N Rose
ET
MBISS RUBISS
AM Ch
Spring Valley´s Great Gatsby
AM Ch Spence O´Laurlcrest
Spring Valley's
I Like Ike
Spring Valley's Jenny Jump
Am Ch. Spring Valley´s Pee Dee
Spring Valley's Absolut
Crosswicks Spring Valley's De
MBISS RUBISS
Grand Ch
Riginal Patience
ET ROM
MBIS RUBIS MBISS RUBISS
Grand Ch
Bearstar Doulen Ko E.T ROM
Aust Gr Ch
Bearstar Ko
CD ROM
Aust Gr Ch
Bearstar Chilean Willow ROM
Ch Jamaidenlee Shambani E.T
Chisinga Call Othewild
Bubezi Cleondinosedestin