Rijstone Aussie Rules
x
Emoyeni´s Kupenda Of Imbali
Born: 2006-04-01
Litter data: 9 pups, 6+3
Faults: 2 ridgeless. No DS, ridgefaults, kinked tails, bite faults or krypto.
Pedigree: Bottom of page.
Emoyeni's Peacekeeper Of Navy
Emoyeni's Poppy Of Navy "Pepsi"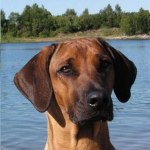 Female
HD: A
ED: 0/0
Height: 66,5 cm
Weight: 37,5 kg
MH: Known mentality status
Merits:-
Webbsite: Pepsi
Emoyeni's Pumpkin Of Navy "Thea"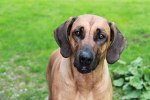 Female
HD: B
ED: 0/0
Merits: Participated several times at shows with good critiques!
Webbsite: Thea
Emoyeni's Pathfinder of Navy
S46420/2004 S
NO UCH SE UCH
Rijstone Aussie Rules
ANKC2100109027
AU CH
Kargnieulan Hugo A Gogo
ANKC1542104
AU CH
Elangeni Elvis
ANKC1659621
Kargnieulan Montana
ANKC1553426
AU CH
Rijstone Mtilda O Samara
ANKCHD380802
CA CH
Shangara's Mukuru Of Samara
ANKC1331128
AU CH
Rijstone Buyani
S48451/2003 S
Emoyeni's Kupenda Of Imbali
KCSB1395CK
GB CH
Imbali Kipenzi
KCSB2501CJ
GB CH
Tukela Umgaza At Sofala
KCSB2842CG
Imbali Kamili Khala
S20334/99 S
NORD UCH SE VCH
Emoyeni's Absolute Bhimbo
S44288/95 S
FI UCH GB CH INT UCH NORD UCH NORD V-99 VDH CH
Aakemba King Astor Gi'Fumo
N05505/94
EUW-97 INT UCH KBH V-96-97 NORD UCH
Kalaharis Bubezi