C.I.B SEUCh DKUCh FIUCh NUCh NORDUCh DKV-09 NV-10
Vice World Winner 2011
African Braveheart´s Fourever Yours
"Nike"
Veldtkammer Get Ofa My Cloud
x
Shona the African Spirit of Ishtar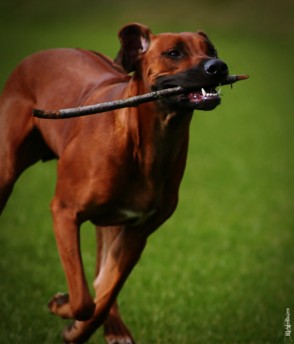 Nike was not supposed to come to us but when breeders Caroline & Mats called us to say that they did not have a family for her, we asked to have her. So she came to us and things has not been the same since...
Nike was a very strong bitch with loads of attitude and a original way to sit and look at what is going on around her. She tries to please and is a joy to train with a clicker.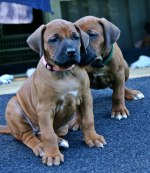 Spring/summer 2010 Nike had her first litter ar her breeder; The Litter of the Gods at kennel African Bravehert. The father of the litter where Elenageni Bravehert Rules and 10 puppies where born!
More info can be found at our site HERE or at African Bravehearts webbsite HERE
October 2012 Nikes second litter was born; Tell It To The Sky - Litter. More info HERE

Nikes litters has a excellent track record when it comes to x-ray results!
From a total of 17 puppies 16 has been x-rayed;
16 HD A
15 ED 0
1 ED 1