"fly me to the moon"-litter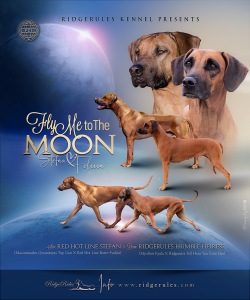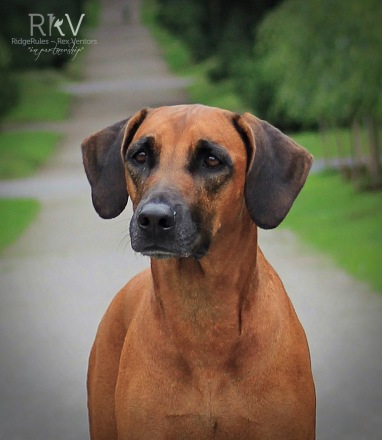 Ridgerules humble heiress
Born: 2015-10-22
Height: 66 cm
Weight: 37 kg

HD: A
ED: 0

Correct bite, missing 1 P3.
EOAD: High Confidence not carrier
JME: N/N Clear
DM: N/N Free
D-locus: D/D
Ridgegen: R/r
BPH: Yes.

Titles: SE FI UCH NORDW-17


Breeder: RidgeRules/Maria & Robert Lundström
Owners: Robert Lundström & Maria Kierkegaard Lundström

See photos of Felicias relatives HERE.
Read more about "Felicia" HERE.
Read more about "Felicias" sibblings HERE.
a few words about felicia
She is sweet, cuddly, a Houdini and has perticular taste in whom she likes among humans.
Born last in the litter she came out screaming, very long and almost black. One of those moments when you as a breeder get a special feeling....she stayed.
As a puppy and youngster she was a wild child running off on her "walk-abouts" and lost a tooth doing it. Now she has meatured and show cases that diva-like behaviour.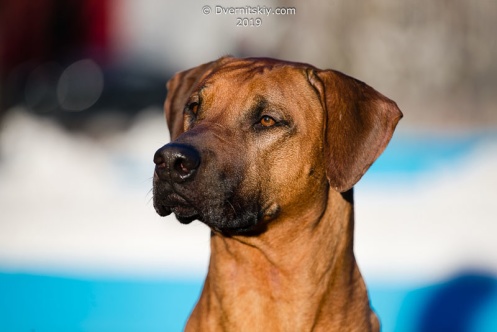 Born: 2016-04-13
Height: 69 cm
Weight: 45 kg

HD: A
ED: 0

Correct bite and all teeth present.

JME: N/N Clear
DM: N/N free
D-locus: D/d



Titles: C.I:B UA SI EE LT HR RO Grand UA UCH Champ Middle & East Europe Union.

Owners: Elena Motyga
Breeder: Tatyana Volkova


More photos of Stefan HERE.
See pictures of "Stefans" relatives HERE.
Read more about "Stefan" at his own site HERE.
2018 Amsterdam World Winners Show.... I saw him...looked again and again. Went over to say hi and then we looked in the catalogue - AHA! He had a super interesting pedigree with some absolutly lovely dogs both on the fathers as well as the mother side.
We keept in touch and some time later the desision was made. Stefan has great presence and he granted our visit but not more - as he doesnt know us.
A BIG THANK YOU to *Stefans* owner and breeder for letting us use him in our breeding program!!