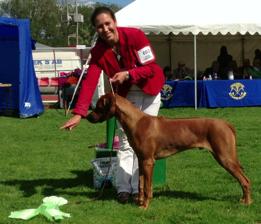 June 15-16th
"Nox" aka RidgeRules Brave Enough To Tell Best In Show Puppy 4 & Best In Show Puppy 3 over one weekend!
In Avesta at Nat. all breeds show he won BOB and continued on to BIS Puppy 4! The following day at Int. All Breed show in Vännäs he picked it up bt winning BIS Puppy 3! Super, well done!!!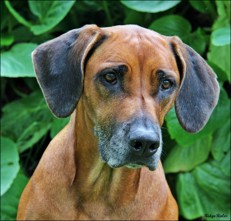 Nike - Rest in peace!
On friday april the 5th our godess Nike left us!
She was diagnosed with lymphoma situated in her lymph nodes. From early december until now we treated her with chemo therapy and she responed very well to that up until mid march. She started to get back the svollen nodes and finally she got acute sick and it was time to let her goo.
It was a very sad day and I will miss her allways!