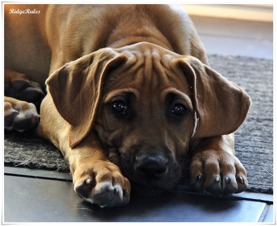 ...are born in our house and raised in a family enviroment. We have a dedicaded room where the bitch stays with her litle ones until they are big enough to move to a larger space for running around and playing.
Depending on the time of the year they spend time outdoors as much as possible or indoors in our combined kitchen/livingroom. Either way we make sure they are part of every day life when it somes to sounds and actions like the dishwasher, tv, etc etc.
Nighttime they go back to sleep in the dedicated puppy room.

We wish to stay in contact with all our puppy byers in order to help, answear questions, be happy for successes and when time come - be sad for them leaving. Alos we wish to get input on their development, health- and mentality status in order to evaluate our breeding.

So we ask that you xray the dog after the age of 1 year - hips and elbows.
Also if availeble in your country some form of behaviour test.

We deliver the puppy together with;
Registred in the Swedish Kennel Club with a pedigree, if needed a export pedigree.
Id via chip.
Vaccinated with DHPPI and dewormed.
Healthchecked by a veterinary within 7 days of the puppy moving to their new home.
Information regarding food etc.
A blanket that smells of mum and sibblings.
Food for about 2 weeks.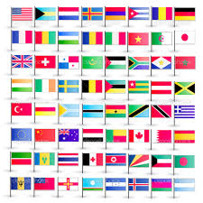 ...Check your countries import regulations! Many European countries as well as the USA has the rule that the puppy must wait until 12 weks of age to recive thir rabies vaccination and then an extra 21 days before being allowed to enter their new home country.
We have limited possibilities to keep puppies for those extra weeks due to work and the responisbilities t our dogs at home. If we agree to keep a puppy it will be extra charges for the help that we need in order to take care of the puppy in the best way.