SE VCH
AVE CAESAR YOUR FAME AND FORTUNE
Titles: SE VCH, NORD V-19
DOB: 2018-06-01
Reg.no: SE38610/2018
Height: 68 cm
Weight: 46 kg

HD:B
ED:0

Bite: Correct bite, full dentation.
BPH: Yes, link to Avelsdata
JME: Clear*
DM: Clear*
Hemophilia B: Clear*
Blue Dilute: Clear*
*Trough parentage.



Breeder: Willy & Elena Johansson/Ave Ceasar
Co-owned by Maria/RidgeRules and Ulrika Stiernblad/Lionridges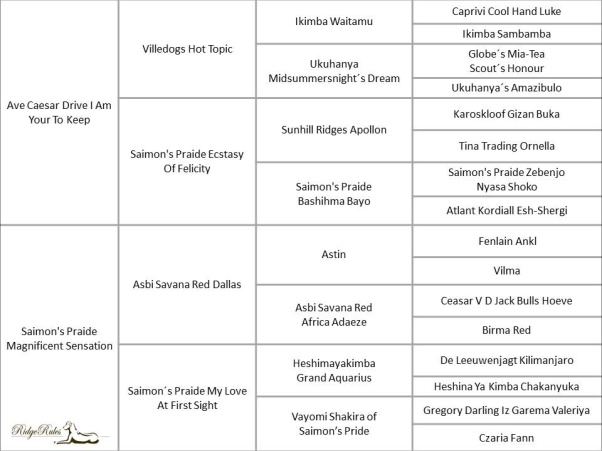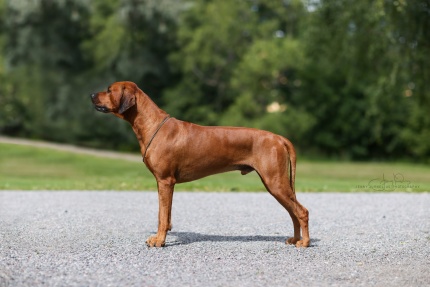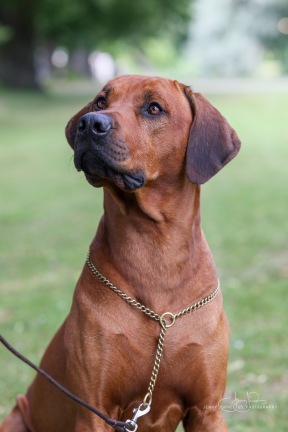 Info about Henrys sibblings
"Henry" was born in a litter of 8. all with ridge, one small kinked tail.

I meet "Sandy" - "Henrys" mother as a young bitch in Moskow, Russia. I travelled there with Veronica Thorén since she was judging a unofficial club show there. She ended up placing Sandy as BIS and her brother as BOS amongst some impressive dogs!
So when I heard that Sandy was coming to Sweden and have a litter of puppies with another favourite of mine "Royce".....Luckily I had a greta friend with the same mindset as mine.....Ulrika has space in her family and coul not resist the chance of having one of these gems in her house.

"Henry" lives with Ulrika, her husband Henry, two daughter and "Scion" whom is RidgeRules Ace My Grace.

More info about the litter and "Henrys" parents HERE.