SE JW19
Ridgerules Keep On Wishing
Titles: SE JW19
DOB:2018-04-09
Reg.nr: SE31304/2018
Height: 70cm
Weight: 46kg

HD:A
ED:0
LTV:0
SP:0
VA:0
Bite: All teeths, correct bite
BPH: Yes, link to BPH info at Avelsdata.
JME: clear (tested by edta blood)
DM: clear (tested by edta blood)
Hemophilia B: clear (tested by edta blood)
B-locus: B/B (tested by edta blood)
D-locus: D/D (tested by edta blood)
EOAD: High Confidence CLEAR
Ridge : R/r (tested by edta blood)

Breeder: Robert Lundström & Maria Kierkegaard Lundström - Kennel Ridgerules
Owners: Emelie & Sebastian Pisano

More info at "Vinces" own site: HERE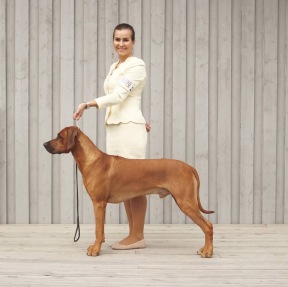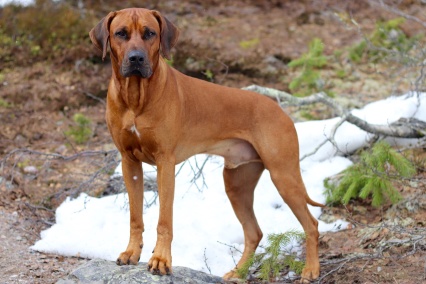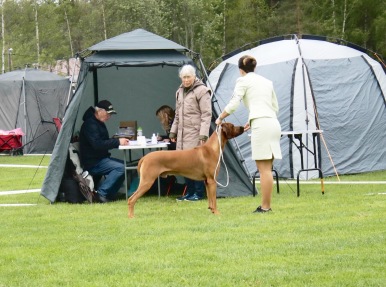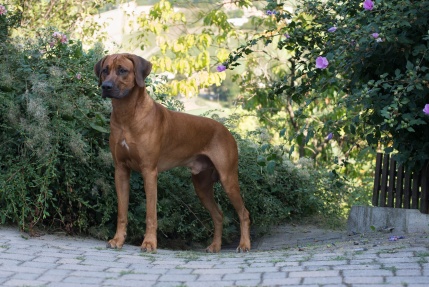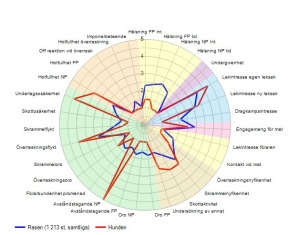 Info about vince sibblings
"Vince is born in our "Move On Up Litter" wher we used two dogs that we bred ourselfes! Very exiting and a bit scary at the same time :)
10 puppies where born, 4+6.
3 ridgeless.

So far all are healthy and 8 (RR Shine On where exported to Denmark and has been x-rayed free) are x-rayed.

RR Next Move "Helia" and RR Ever Graced By Karma "Karma" resides at Rex Ventors and Evergraces planning to have puppies in the near future.

Info about the litter and the parents HERE.
Info about all the sibblings HERE.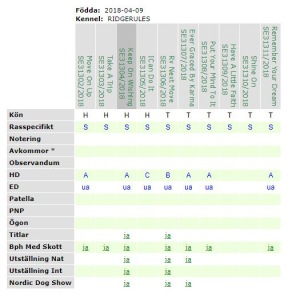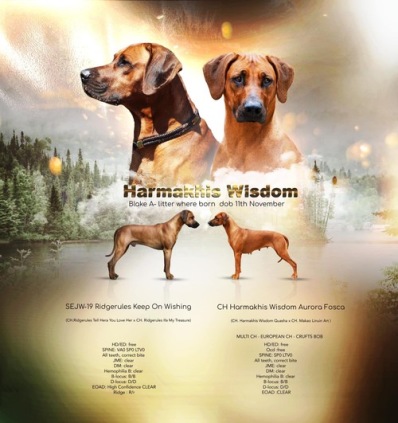 HARMAKHIS WISDOM BLAKE A LITTER 2020
D.O.B 11.11.2020
11 puppies (7males +4 females)
3 ridgeless, 2ds, 6 correct

For more info visit Harmakis Wisdom HERE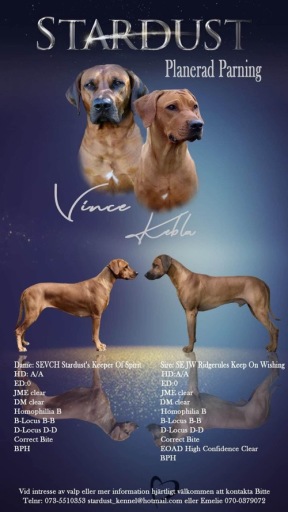 Stardust Luckystar
litter 2020
D.O.B 29.12.2020
8 puppies (2 females 6 males)
All with ridge & correct so far.